I've written over a dozen short films and gone onto direct, produce, edit and star in four of them: 'Charlie Has A Face' (2003), 'Pleroma' (2012), 'Holding The Sun' (2013) & 'June' (2016). I apply my Dancing Mind process to all areas of film making. Holding The Sun premiered at the 2013 Cannes Film Festival in the short film corner and was nominated at the 2013 New Zealand Film Awards for Best Short Film and Best Production Design. I've also completed three feature film screenplays.
To find out more about Dancing Mind Films go to my main site www.dwaynecameron.com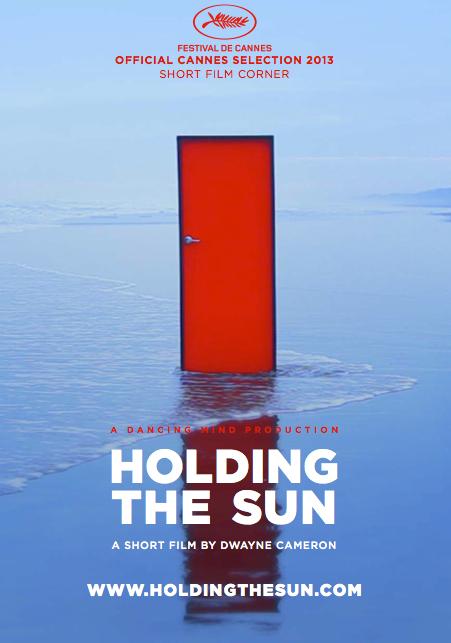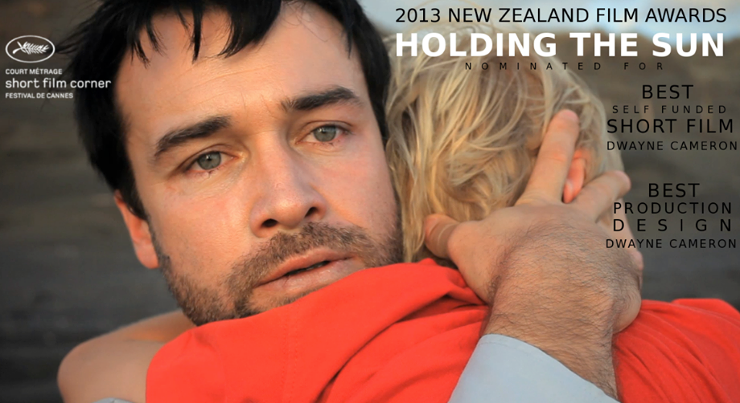 HOLDING THE SUN (2013)
"If you're not facing the sun... you're facing your shadow"
Holding The Sun is a story about businessman Matthew Archview, who is lost in an ocean of amnesia after a devastating car crash took the life of his son and also erased all memories of his existence. The only clue he has to unravel his past and any hidden memories is a drawing that his son did of their last day together at the beach. Coupled with chance meetings with old and new friends, guides, omens, and visions, Matthew journeys deep into Self and enters the cave he fears most in order to find the treasure he so dearly seeks.
Visit Holding The Sun on IMDB and facebook:
http://www.imdb.com/title/tt2771248/

http://www.facebook.com/pages/Holding-The-Sun/186937781321173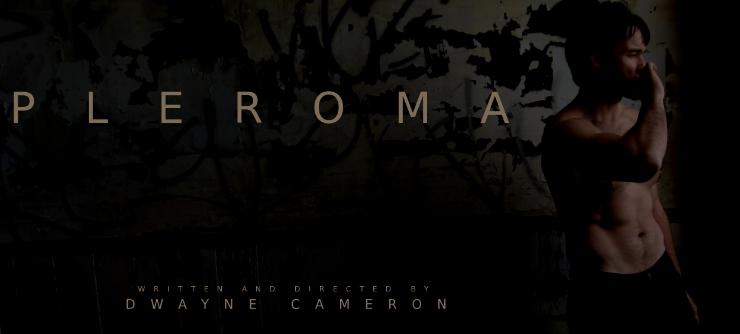 PLEROMA (2012)
"Life is alchemy... it's all about turning lead into gold"
After seven years in prison for killing the drunk driver who destroyed his life, tow truck driver Abraxas 'Mach' Machelvie finds that the universe works in mysterious ways, and life is not as it seems.
Pleroma is a 13 minute short film that explores the emotional mechanics of love, revenge, guilt and shame.
Pleroma is a short film 'sketch' I created while writing the feature film length version called KRAKEN.
Oscar and BAFTA nominated and Golden Globe winning singer/song writer/composer Lisa Gerrard's music is featured in Pleroma. Lisa Gerrard's music has featured in such films as: Gladiator, Man on Fire, Black Hawk Down, Ali, Heat, The Insider and recently Samsara.
CHARLIE HAS A FACE (2003)
A soldier in the Vietnam war who is unable to consciously kill the enemy, finds himself confronting his darkest fear when he comes face to face with 'Charlie' and makes a decision that will change his life forever. 'Charlie Has a Face' premiered at the Wellington film festival on July 14th 2003.
Based on a true story.
Charlie Has A Face on IMDB: http://www.imdb.com/title/tt1954329/